Humans after All: an exhibition with the art of Miriam L'Herminez
                                        period november december 2021
MIRIAM-LHERMINEZ-FLYER-versie-beter
Shadow & Light: an exhibition with the works of Francisca Henneman and Jessica van den Heuvel
                                     period september oktober 2021
Beyond Boundaries  "a new view on modern textile" – an exhibition from the European members of Surface Design Association  – this exhibition was initiated by Karina van Vught of Zijdelings – European Representative of SDA. Sadly Karina  passed away december 2022. 
mei/augustus 2021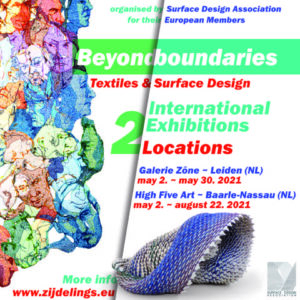 Andrea Noeske-Porada – "See & Notice" A different view on felt
mrt/juli 2020 
STiQS – "Wonderlijk Alledaags"
nov/dec 2019 
"Vorm en Taal" een expositie met Jette Clover – Quilts, mixed media en Hanneke Pelgrom – Viltkunst
sept/okt 2019 
Baarle 3.0 – Marijke van Eijsbergen – keramiek, Martin de Jong – mixed media, Inge Peperkamp – borduurkunst, Lieve Courant – Schilderijen
juli 2019
"Wonderland" – een expositie van Alexandra
Drenth en Ineke Smienk.
Borduurkunst- Glaskunst – Pentekeningen
mei – juni 2019 
Wim Klouth - Schilderijen - "Life is wonderful" 7 mei t/m 18 juni 2017
A new exposition from gallery High Five Art shows an overview of this older, but still very vital painter.
You can also see his recent work here.
Wim Klouth's work is figurative, sometimes with a wonderful approach.
Come see these original paintings with their special use of colour.
The characteristic palette and the scratch-and-scrape technique of the artist forms, as it were, the "handwriting" of Wim Klouth's paintings.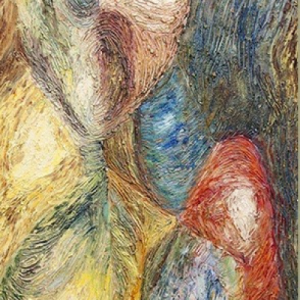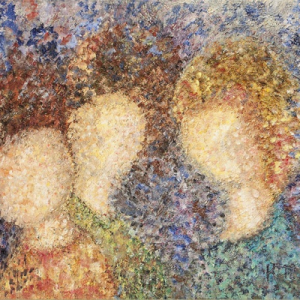 Helda Klouth creates special textile objects, sometimes abstract, sometimes figurative. The pieces that spring from her imagination reflect her interest in nature, the subtlety of movement and the repetitive structure of lines.
In the past 20 years, this has led to a body of work that evokes spontaneous enthusiastic responses from the public. The special colour schemes are a common theme running throughout her work and are always the foundation on which she shapes her work.
It can justifiably be said that the motto of this first exhibition of Helda Klouth's Textile Objects is the representation of her drive to make beautiful things: "Color shapes my life".
Ria Fortuijn Textile collages - Iceland on my way, until 17/04/2017
A new exhibition from up-and-coming art gallery High Five Art presents new and existing work created by textile artist Ria Fortuijn, famous in her field.
Ria Fortuijn expresses, in an extraordinary manner, themes that inspire her to create colourful and accessible artwork. For this particular exhibition, she created several new works influenced by her journey to Iceland.
Besides these works, some of her other recent pieces will be displayed as well.